Product use
DTZY1225-Z-type three-phase cost-controlled smart watt-hour meter with a newly designed dedicated digital integrated circuits and ultra-low power 16-bit MCU, can be directly and accurately measured positive and negative merits, four quadrant reactive power and the positive and negative phases Active power. It can set up 4 kinds of rates, 14 time zones, 14 time slots (8 sets), 30 holidays and weekends and so on. It has functions such as active power, reactive power, voltage, current, power Factor and other electrical parameters for real-time measurement and processing, with infrared RS485, power carrier communication meter reading (the electrical interface isolation protection, mutual interference from interference), active and reactive pulse output, load recording and other functions. Data display using a wide temperature range of large-screen Chinese LCD, easy manual meter reading records.
This product uses SMT technology and advanced equipment manufacturing, in strict accordance with ISO9001: 2000 process control and quality. Highly integrated design and anti-static, lightning protection, transient interference suppression and other anti-jamming design, the key components are well-known brands of low-power, long-life devices. Anti-deformation, anti-corrosion, anti-aging, insulation and sealing performance is good.
The table of performance indicators in line with DL / T 614-2007, GB / T17215.301-2007 standards for multi-function watt-hour meter of the technical requirements, communication protocols in line with DL / T645-2007 agreement and its filing documents.

Working principle
Three-phase charge control smart energy meter is composed of measuring unit and data processing unit, in addition to measuring active and reactive energy, but also has time-sharing rates, measurement requirements and other functions, and can display, store and output data Meter. Functional principle as shown below: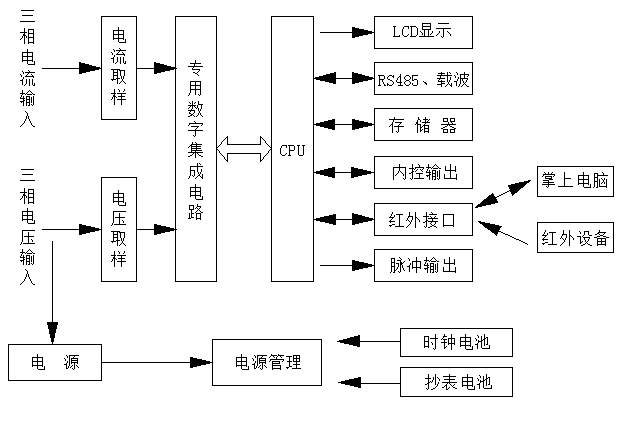 Watt-hour meter work, the voltage and current sampling circuit were sampled after the special chip into the energy for processing, and converted into digital signals sent to the CPU for calculation. Due to the use of a dedicated power processing chip, making the voltage and current sampling resolution is greatly improved, and have enough time to more accurately measure the electrical energy data, so that the metering accuracy has been significantly improved.
Outline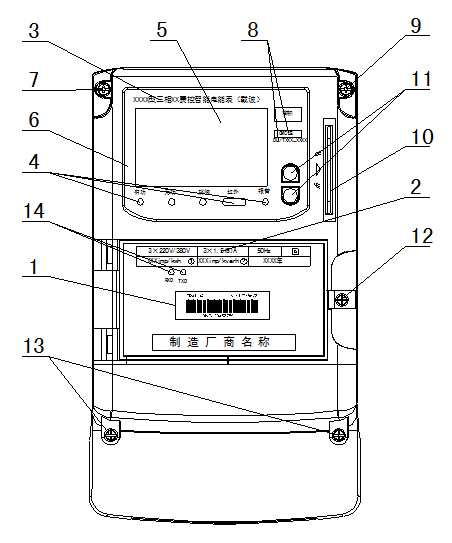 | | |
| --- | --- |
| Serial number | name |
| 1 | Barcode |
| 2 | Current, voltage and other parameters |
| 3 | Meter model and name |
| 4 | Indicators and infrared communication port |
| 5 | LCD area |
| 6 | Nameplate |
| 7、9 | Cover seal screw |
| 8 | CMC license and manufacturing standards |
| 10 | IC card slot |
| 11 | Turn the button up and down |
| 12 | Programming button cover seal screw |
| 13 | Terminal cover seal screw |
| 14 | Communication module indicator |
Installation and wiring of electric meter
Meter installation
Meter installed in the indoor ventilation dry place, to ensure that the installation is safe and reliable, in the dirty or may damage the meter place, the meter should be protected with protection cabinet. The upper part of the meter has a screw hole in the hook, which is fixed with an M4 hooking screw. There are two mounting holes in the lower part of the meter, which are fixed on the wiring board with ordinary screws M410 or M412. The installation diagram of the multi-function table is shown in the following figure 3: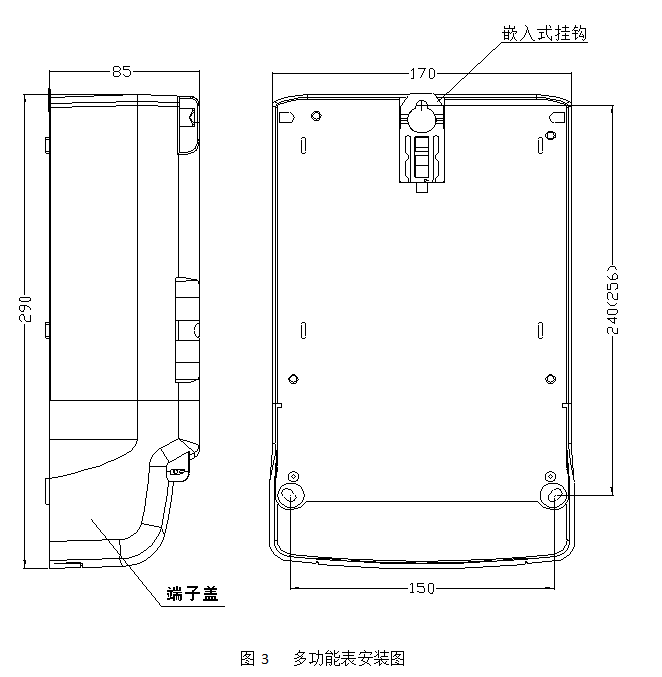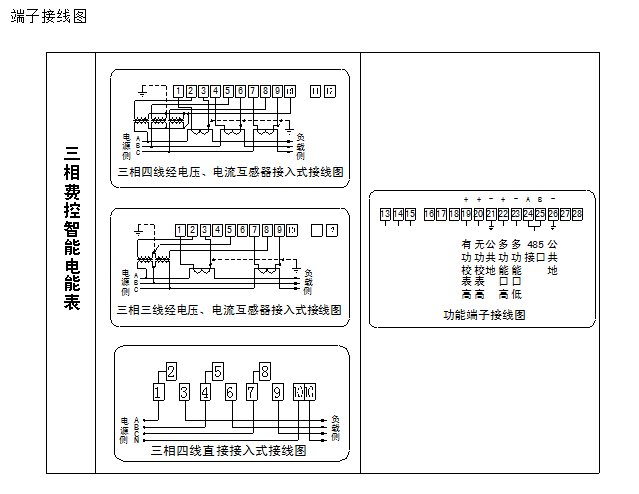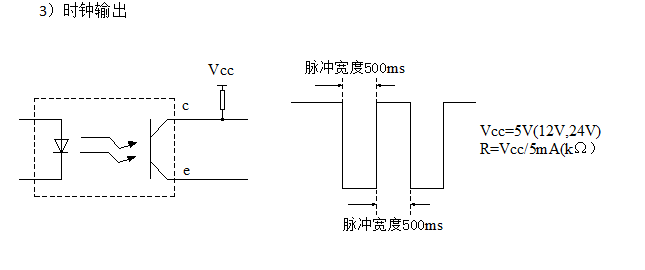 | | |
| --- | --- |
| TECHNICAL PARAMETER | |
| Accuracy level, active level 1, reactive level 2 | Reference voltage 3×220/380V 3×57.7/100V (Three-phase four-wire) 3×100V(Three-phase three-wire) |
| Rated current 3×1.5(6)A、3×5(20)A、3×10(40)A、3×15(60)A、3×20(80)A | Rated frequency 50Hz |
| Starting current, 0.004In (level 1), reactive 0.005In (level 2) | Latent, with anti-creep logic design |
| Dimensions 290×170×85 mm | Weight: about 2.7kg |

Specifications Model and pulse constant table

Category

Reference voltage Un (V)

Current Imax (A)

Active pulse constant(imp/kWh)

Reactive pulse constant(imp/kvarh)

Three-phase three-wire

3×100

6

20000

20000

Three-phase four-wire

3×57.7/100

6

20000

20000

3×220/380

20

800

800

40

400

400

60

400

400


Electrical parameters
| | |
| --- | --- |
| Normal working voltage | 0.8Un~1.1Un |
| Limit working voltage | 0.75Un~1.20Un |
| Voltage line power consumption | ≤1.5W or 6VA |
| Current line power consumption | <0.4VA |
| Clock battery voltage | 3.6VDC |
| Power failure shows the battery voltage | 6.0VDC |
Rate of working parameters

| | |
| --- | --- |
| Clock accuracy (daily error) | ≤0.5S |
| battery capacity | ≥1000mAh |
| After power failure data retention time | ≥10years |
Climatic conditions
| | |
| --- | --- |
| Normal working temperature | -25℃~+55℃ |
| Extreme working temperature | -30℃~+60℃ |
| Storage and transport temperature | -40℃~+70℃ |
| Storage and operating humidity | ≤85% |
Technical Parameters
Rate

4

Number of hours

14

display

LCD

Communication baud rate

Power Carrier:2400bps

RS485:1200bps、2400bps、4800bps、9600bps

Infrared: 1200bps

Communication protocol

DL / T645-2007 "Electronic Multifunction Energy Meter Communication Protocol" and its filing documents